We're passionate about cruise at Port Charlottetown because it counts, a whole lot. It counts to the Island's economic growth and the sustainability of PEI's tourism industry. Above all else, it counts to the people who live and work on this incredible island.
Over the past 10+ years, Port Charlottetown has been instrumental in growing PEI's cruise industry and solidifying the Island's reputation as a premier cruise destination. As the number of cruise ships and visitors has grown year-over-year, so too has the impact on our Island economy.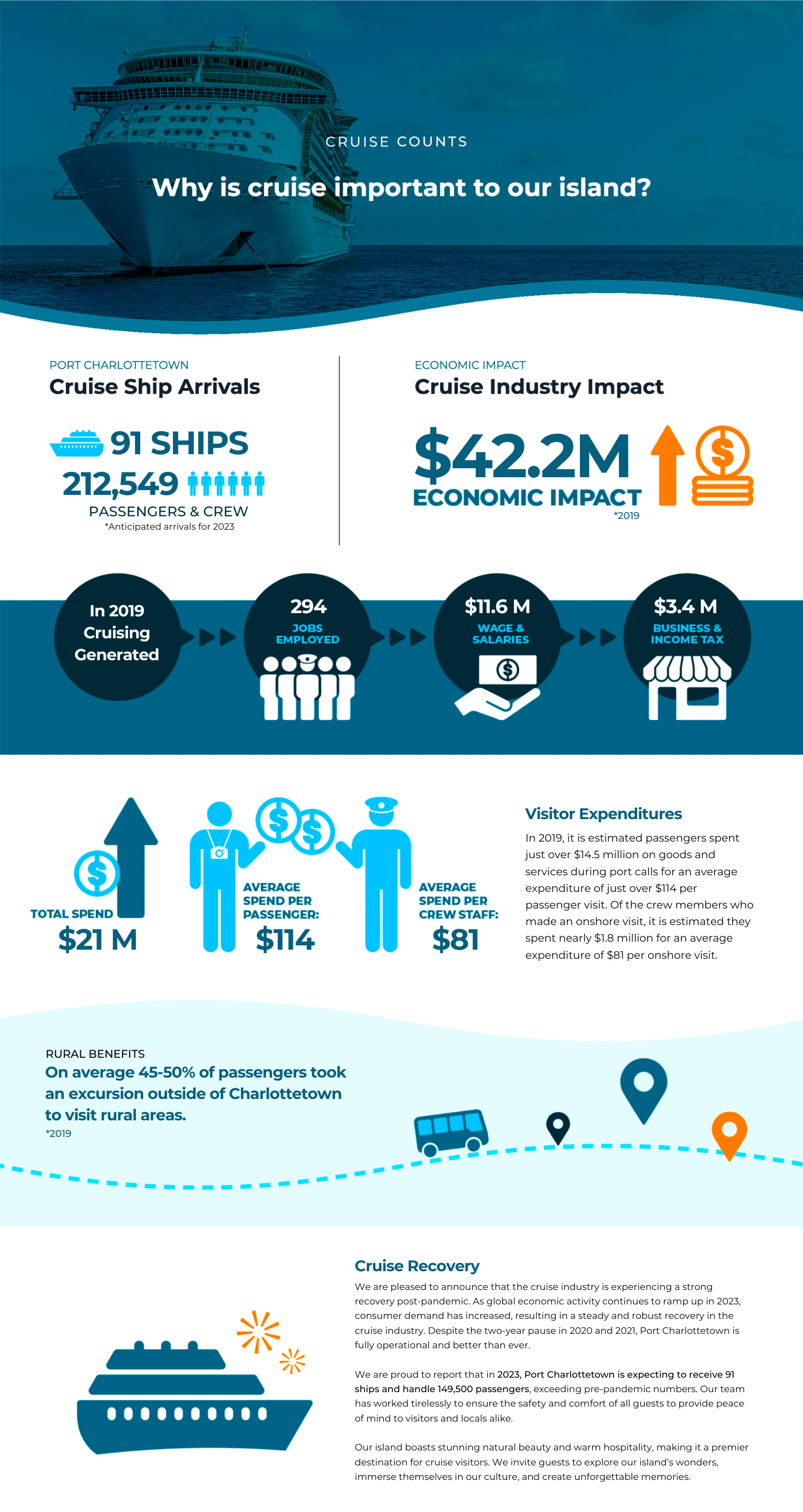 As we set our sights on the future, we are excited to continue showcasing Prince Edward Island to visitors from around the world. With a steadfast dedication to evolution and innovation, we will continue to build on our reputation as a premier cruise destination.
We hope you'll join us in welcoming friends from near and far to our treasured island.
Please check back at a later date to view upcoming cruise ships