Lighthouse chasing. Falcon fun. Everything Anne. Local shopping. Beach walking. Whatever your style of adventure, you'll find a shore excursion that suits you to a tee. Connect with your cruise line or travel agent to book your shore excursion ahead of your arrival at Port Charlottetown.
Anne of Green Gables & Island Drive – 4 Hours
Anne with an 'E', charming cityscapes, sweeping white-sand beaches, and local shopping – it's everything quintessentially Prince Edward Island and it's yours to discover on this guided half-day coach tour. Departing from the historic Charlottetown waterfront, you'll wind your way through the Island's picturesque countryside and arrive on the famed North Shore.
Relive the magic of Green Gables as you tour the homestead that inspired LM Montgomery's most famous novel. Find the perfect gifts at local artisan and souvenir shops. Take a relaxing stroll along the shores of Cavendish Beach, breathe in the salty air, and reconnect with what really matters.
Lighthouses of PEI – 4 Hours
Become a bonafide lighthouse chaser during your half-day tour of Eastern Prince Edward Island. With over 60 lighthouses standing guard along its north and south shores, this charming Island is a lighthouse lovers' dream come true.
During your leisurely coach tour, you'll enjoy front-row seats to sweeping ocean vistas and idyllic pastoral scenery that make PEI swoon-worthy. You'll also visit two of the Island's most beloved lighthouses with plenty of time to explore at each.
Step back in time as you explore the 52ft tall square lighthouse at Wood Islands (completed in 1876) and be sure to wander the adjoining crafts shop that was once the lighthouse keeper's home. Next up, it's time to visit PEI's oldest lighthouse and only one of two round brick lighthouses in Canada at Point Prim. Set against a wild, windswept landscape, Mother Nature's vastness and enduring beauty will still your heart.
Complete your tour with a visit to the Prince Edward Island Battery, before heading back for an afternoon exploring Charlottetown's charming capital.
Best of Prince Edward Island – 7 Hours
Get ready to unearth a treasure trove of unforgettable experiences on this full-day tour of the famous North Shore. A charming fishing village, one-of-a-kind shops, the fabled homestead of a certain red-headed orphan, and a treat stop for your sweet tooth are among the gems awaiting your discovery.
Departing from Charlottetown's historic waterfront, you'll soon find yourself in the heart of rural PEI, where patchwork fields, red cliffs, and deep blue waterscapes greet you at every bend in the road. Upon arrival on the North Shore, you'll have time to shop for the perfect keepsake before enjoying a seaside lunch in the fishing village of North Rustico.
Explore the Green Gables Heritage site during the afternoon and round out your day with a visit to the Cows Creamery, where ice cream dreams come true.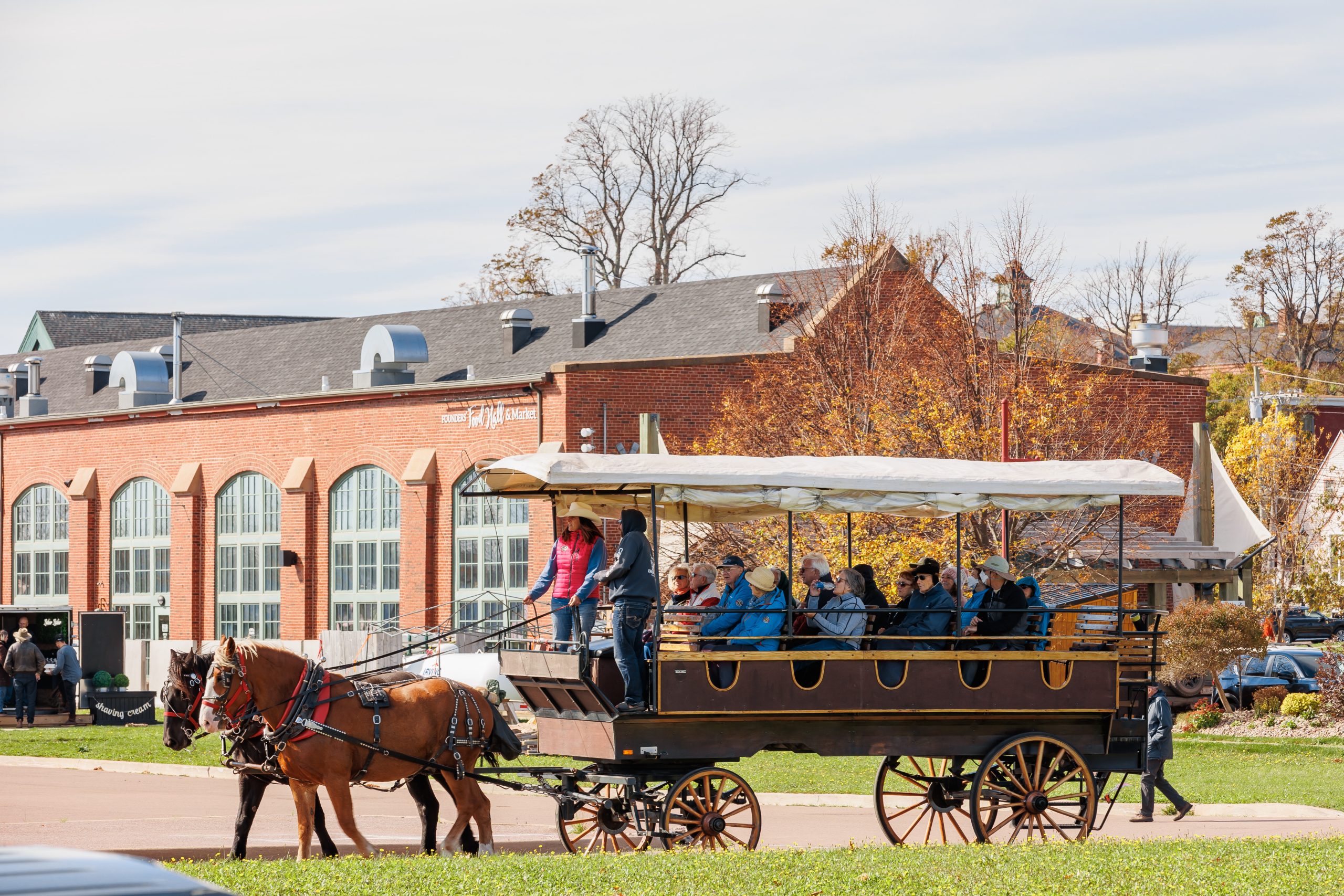 History By Horse-Drawn Trolley – 1 Hour
Slow down and step back in time as you enjoy a horse-drawn trolley tour of historic Charlottetown. Prince Edward Island's capital city and the birthplace of Canada's Confederation, Charlottetown's incredible history is woven into every street, building, landmark, and green space you'll pass during your tour. Along the way, your driver/guide will share compelling stories and interesting outtakes from the city's past and present.
Key sites of interest you'll see during your hour-long ride include Victoria Row, the Fathers of Confederation route, Great George Street, historic Province House, Founders' Food Hall & Market, Confederation Centre of the Arts, and the Lieutenant. Governor's mansion, which was built in 1834 and overlooks Charlottetown's picturesque harbour.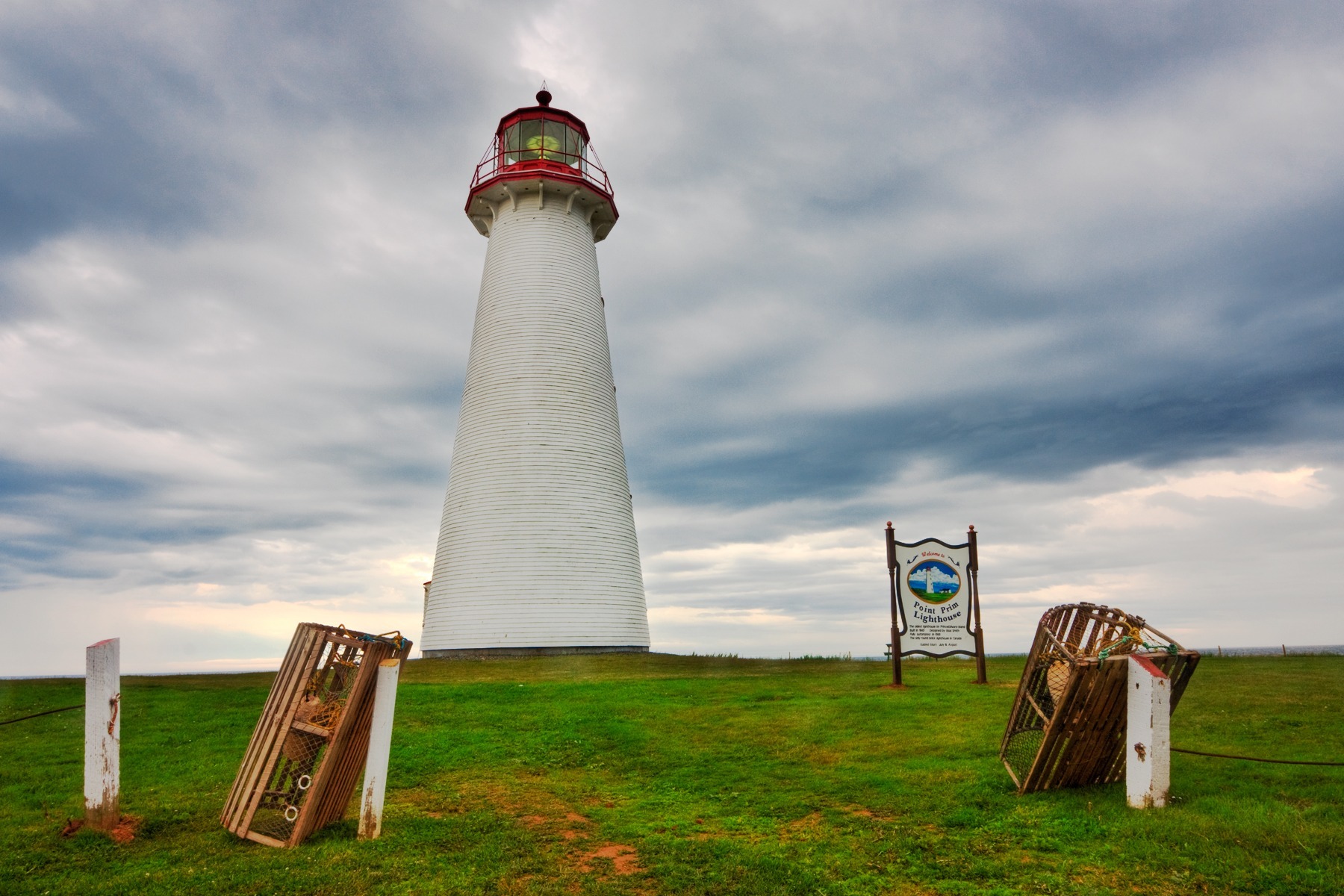 Watchtowers & Wine – 3.5 Hours
An exquisite pairing of lighthouses and fruit-forward wines awaits on this half-day tour along PEI's southeastern shore. Visit PEI's oldest lighthouse and one of only two round brick lighthouses on the Island at Point Prim, built in 1846 and standing 60 ft tall. Next, it's time to explore the 52ft tall square lighthouse at Wood Islands, which was completed in 1876.
Round out your south shore experience with an unlimited wine-testing and PEI cheese pairing Rossignol Estate Winery while enjoying panoramic ocean views and warm hospitality.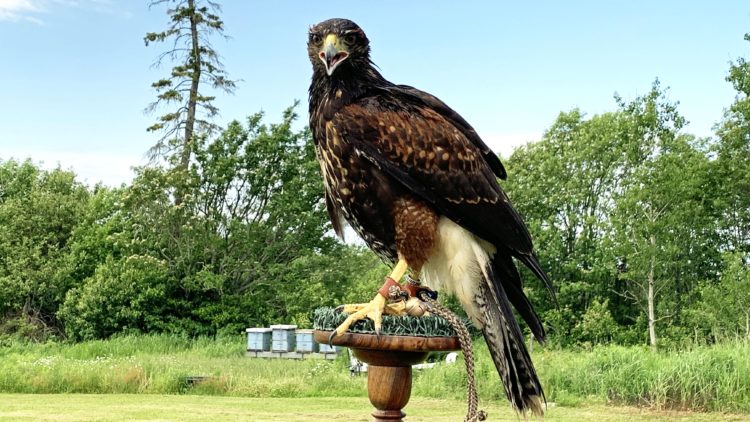 Fun With Falcons – 2 Hours
Bird lovers, nature lovers, and eco-tourists alike will fall in love with falcons during this one–of–a–kind hands-on experience. Meet Peter McMurchie, a genuine Falconer, and get up close with his magnificent birds of prey at his property just outside the city.
Upon arrival, you'll be greeted by Peter and meet his hawks and falcons. He'll share his deep knowledge and passion for these magnificent birds of the sky and prepare you for an unforgettable experience with them. Head out into the field with a handler's glove and get ready for one of Peter's birds to swoop onto your hand and be fed. Make sure someone is ready to snap a picture (or video) of this magical moment.